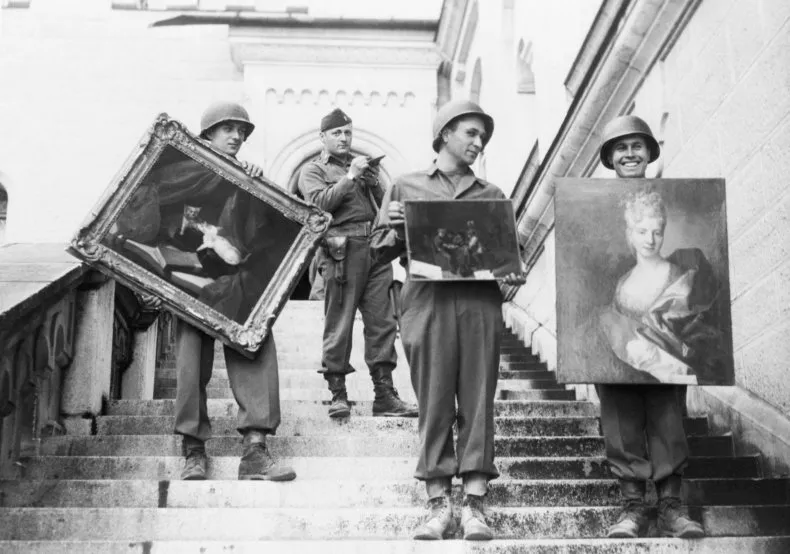 5/22/45-Fussen, Germany: While a lieutenant checks his list in the background, 7th army soldiers carry three valuable paintings down the steps of Neuschwanstein Castle at Fussen, Germany, where they were a part of the collection looted by the Nazis from conquered countries.GETTY IMAGES
A New York art lawyer said a recent decision in The Netherlands to return works of art held in Dutch museums to the descendants of a Jewish collector who sold them under Nazi occupation has "enormous precedential value" that could influence similar cases in the U.S.
The Dutch restitutions committee ruled in May that two paintings should be returned to the descendants of Amsterdam art collector Jacob Lierens, who sold them during World War II, after five years of research by independent investigators working on behalf of the family.
Orna Artal is co-founder of Ramos & Artal LLC, a New York City alternative dispute resolution firm that works on helping to return art looted by the Nazis to the heirs of those it was stolen from. The Lierens case sets an important benchmark that she can utilize in America.